Related links and research topics from NZ and overseas
The following blog links are useful sources of information about sexual harassment cases and what work is being done towards negating this abuse. Click on the following titles to take you to the related article:
Tarana J Burke - Me Too founder
Tarana J Burke is the founder of this vital and growing movement and has been working for decades to end sexual violence.The movement has exposed the ugly truths of sexism, has spoken truth to power, has increased access to resources and support for survivors, and has paved the way forward for an expanding and inclusive movement.
The Ministry for Women commissioned this literature scan to inform discussion. The findings included in this report do not represent government policy. The Ministry for Women (the Ministry) is contributing to cross-agency work on preventing and responding to sexual harassment in the workplace. The Ministry has commissioned this literature scan to inform that work.
Conclusion
25. This scan began as a search for international best practices in preventing and/or responding to sexual harassment in the workplace. The literature suggests that well- intentioned good practice, such as mandatory policies about and complaints procedures for dealing with sexual harassment, are ineffective if they are not well implemented, monitored and evaluated and if the culture of workplaces is unsupportive. Strong leadership, inclusive policy development and proactive role-modelling from senior staff need to sit alongside the promotion of respectful relationships throughout the organisation.
26. Sexual harassment in the workplace does not occur in isolation. It is facilitated by communities and workplaces that tolerate such behaviour. Sexual harassment at work can be seen in the wider context of anti-violence activity, gender equality initiatives and acceptance of more flexible gender roles for both men and women.
27. The literature agrees that sexual harassment can have severe and lasting consequences for victims, harassers, bystanders and others in the workplace, physically, emotionally and mentally as well as economically and in terms of career development. There was little positive evidence of ongoing support for those affected. Indeed, those who raised concerns were often ignored, or had their cases dismissed, adding to their distress.
28. There is a growing awareness of the intersectionality of violence. It happens in different settings—at home, at work and in public places—and some groups are more at risk than others because of their ethnicity, gender, sexuality or physical or mental abilities.
29. Governments and organisations internationally have taken steps to improve their response. These include: organisational surveys; a national inquiry; new training approaches focusing on respectful relationships; new partnerships between government, employers, trade unions and NGOs; new gender equity agencies; accredited businesses; an advocacy toolkit; and social media campaigns and union-led initiatives.
30. A multi-pronged approach is the most effective in changing attitudes, as well as behaviour. This means collecting better information and building on the activities and strategies that the government, employer organisations, professional bodies, trade unions and national and local anti-violence organisations already have in place.
Read more - What is Same-Sex Sexual Harassment?
When most people think about sexual harassment in the workplace, they envision a man harassing a woman. But there are cases where women harass women, men harass men, and women harass men. In fact, the law prohibits sexual harassment by either men or women against people of the same and opposite gender.1
Sexual harassment falls under Title VII, which is a law against sexual discrimination in the workplace. It occurs when someone engages in unwelcome sexual conduct in the workplace that affects you, your job, the work environment, as well as others in the workplace.
Under the law, there are two types of sexual harassment claims:
1. Quid pro quo claims
2. Hostile environment claims
With quid pro quo claims, a supervisor or someone with authority over an employee requests or implies an unwelcome sexual demand in exchange for something on the job, such as getting a promotion or not being fired. Meanwhile, a hostile environment occurs when the environment at work becomes intimidating or offensive because of sexual actions and comments. Examples might include sexual jokes and comments, sexual bullying, lewd remarks, demeaning pictures, and unwanted sexting.
Why Don't People Report Same-Sex Sexual Harassment?
Most researchers suggest that the actual number of people who have experienced same-sex sexual harassment is likely higher than what is currently being reported.3 In fact, it is extremely difficult to measure how frequently it occurs in the workplace because people often never file a complaint.
Aside from the fact that it is difficult to report and prove, victims of sexual harassment often worry that they are somehow to blame for the unwelcome sexual advances.4 What's more, they worry about what others will think of them if they do file a report, especially when the harasser is the same gender. They are often riddled with embarrassment and shame over what is happening to them.
Another reason for failing to report sexual harassment includes fear of retaliation. Research has found that sexual harassment is often ignored or trivialized by management within organizations.5 Additionally, when victims do say something about the treatment or ask that it stop, they are often met with hostility and accusations.
Experts expect to see a rise in the number of same-sex sexual harassment complaints as employees become more empowered. In general, people are more willing to stand up to others and point out that their civil rights have been violated.
How Often It Occurs
According to a 2015 survey, one out of three women between the ages of 18 and 34 experiences sexual harassment at work.8 Of those women, 81% of them have experienced verbal harassment, 44% have received sexual advances and unwanted touching, and 25% have dealt with lewd texts or emails. Meanwhile, 75% of women were harassed by male co-workers and 10% by female co-workers.
Yet, very few women are reporting the abuse. In fact, 71% of women say that they never reported the sexual harassment they endured at work. And of the 29% who did report the harassment, only 15% felt it was handled properly.
For those who work to educate others about sexual harassment prevention, these figures are particularly disappointing—especially considering that the Bureau of Labour Statistics reports that 70% of employers provide sexual harassment training and 98% of companies have sexual harassment policies.5
Why Do People Blame the Victim?

Why Women Are Blamed for Being Sexually Harassed: The Effects of Empathy for Female Victims and Male Perpetrators
The #MeToo movement has highlighted the widespread problem of men's sexual harassment of women. Women are typically reluctant to make a sexual-harassment complaint and often encounter victim-blaming attitudes when they do, especially from men.
https://journals.sagepub.com/doi/full/10.1177/0361684319868730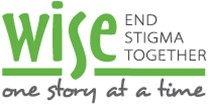 Challenging Victim-Blaming
Victim-blaming is the tendency to view victims as responsible for the violent acts perpetuated against them. Victim-blaming implies the fault for events such as domestic violence, sexual assault and harassment, and other acts of violence lies with the victim rather than the perpetrator. Common negative social reactions include anger, disbelief or scepticism , implicit or explicit blame, and even the refusal of assistance for victims seeking help. Victim blaming also takes many forms and can be quite subtle.
https://wisewisconsin.org/blog/challenging-victim-blaming/

Blaming the victim is a phenomenon in which victims of crimes or tragedies are held accountable for what happened to them. Victim blaming allows people to believe that such events could never happen to them. Blaming the victim is known to occur in rape and sexual assault cases, where the victim of the crime is often accused of inviting the attack due to her clothing or behavior.
https://www.verywellmind.com/why-do-people-blame-the-victim-2795911

Bullying is an all-too-common workplace issue. And if reports are correct, it seems to be on the rise.
https://www.fingerprintforsuccess.com/blog/workplace-bullying#
Male workplace sexual harassment
Many men are sexually harassed in the workplace – so why aren't they speaking out? (excerpt taken from "The Conversation")
https://theconversation.com/many-men-are-sexually-harassed-in-the-workplace-so-why-arent-they-speaking-out-93081
AMHF Australian Men's Health Forum
https://www.amhf.org.au/sexual_harassment_against_men_at_work_hits_record_levels

https://nzfvc.org.nz/news/continued-reports-sexual-harassment-assault-and-bullying-work-steps-towards-change
PLBSH California Law Firm
https://www.plbsh.com/yes-men-can-be-sexually-harassed-in-the-workplace/
The Center for American Progress
The Center for American Progress is an independent nonpartisan , non – profit policy institute that is dedicated to improving the lives of all Americans, through bold, progressive ideas, as well as strong leadership and concerted action. Our aim is not just to change the conversation, but to change the country.
https://www.americanprogress.org/issues/women/news/2018/08/06/454376/gender-matters/
The Washington Post
https://www.washingtonpost.com/local/social-issues/men-account-for-nearly-1-in-5-complaints-of-workplace-sexual-harassment-with-the-eeoc/2018/04/08/4f7a2572-3372-11e8-94fa-32d48460b955_story.html
Personnel Today
https://www.personneltoday.com/hr/sexual-harassment-remember-that-men-can-be-victims-too/
New Zealand Family Violence Clearinghouse - Steps towards change

https://nzfvc.org.nz/news/continued-reports-sexual-harassment-assault-and-bullying-work-steps-towards-change